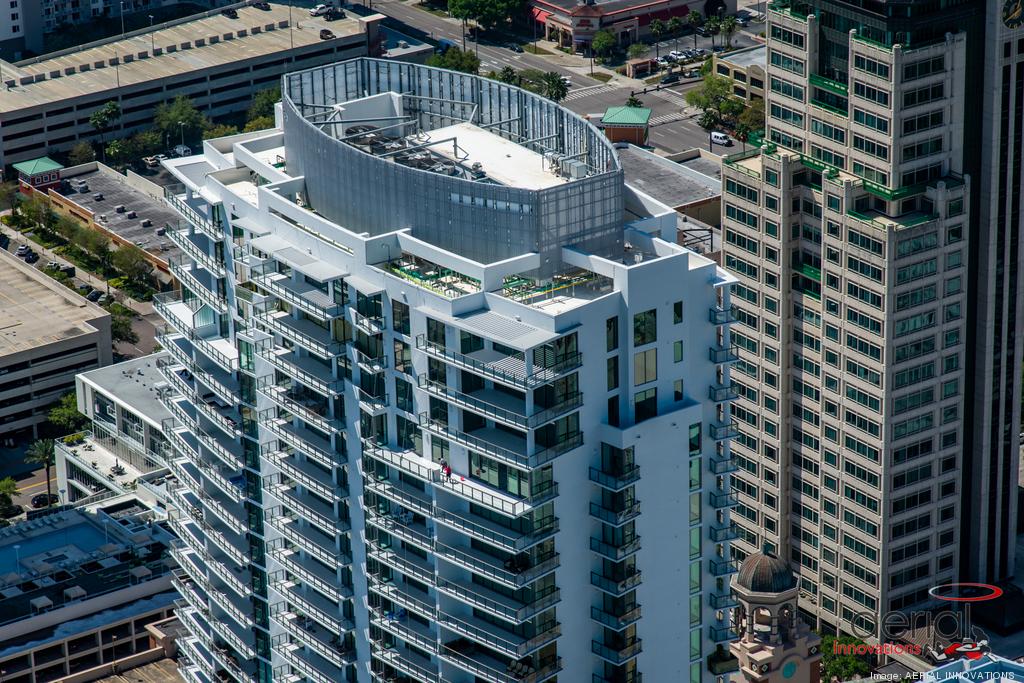 By: By Ashley Gurbal Kritzer – Senior Reporter | Tampa Bay Business Journal – A penthouse on the 42nd floor of ONE St. Petersburg has sold for a near top-of-market price.
Unit No. 4203 sold for $4.7 million on Oct. 14, according to a Pinellas County deed filed Friday. That breaks down to $1,244 per square foot for the 3,777-square-foot penthouse — a price that puts it in within the top five most expensive condominiums ever sold in the Tampa Bay region on a price-per-square-foot basis.
The seller was a private trust linked to Ken Jones, chairman and CEO of Third Lake Capital. Third Lake is the private investment fund controlled by the Wanek family, which owns Ashley Furniture HomeStore Inc.
It's not known whether the condo was a private residence or business investment for Jones, who declined comment Friday. Jones' trust bought the brand-new condo from developer Kolter Urban in 2019, paying $3.8 million.
The buyers, Marlene Sheff and Thomas Atteberry, are from Nevada, according to the deed.
Residential real estate sales above $1,000 per square foot are not common in the Tampa Bay region, but they've started to happen more frequently in the last year. In July, another penthouse unit in ONE sold for a record-setting $1,300 per square foot. A home in South Tampa's Beach Park recently hit the market at a list price of over $1,000 per square foot, and there have been several recent sales in the range of $700 and $800 per square foot.
Much of the demand, luxury real estate agents say, is coming from out-of-state buyers seeking refuge from more densely populated, higher-tax areas like the Northeast and Chicago in the wake of the novel coronavirus pandemic.
SOURCE: Tampa Bay Business Journal